Integrated Solutions
Cambron Software specialise in integrating cloud systems with desktop software and existing systems and websites. We have developed complete solutions for clients who have required the performance of a desktop application as well as the scalability and flexibility of cloud and online systems.
Below is an example of a combination of client software integrated with online software behind the scenes of the website.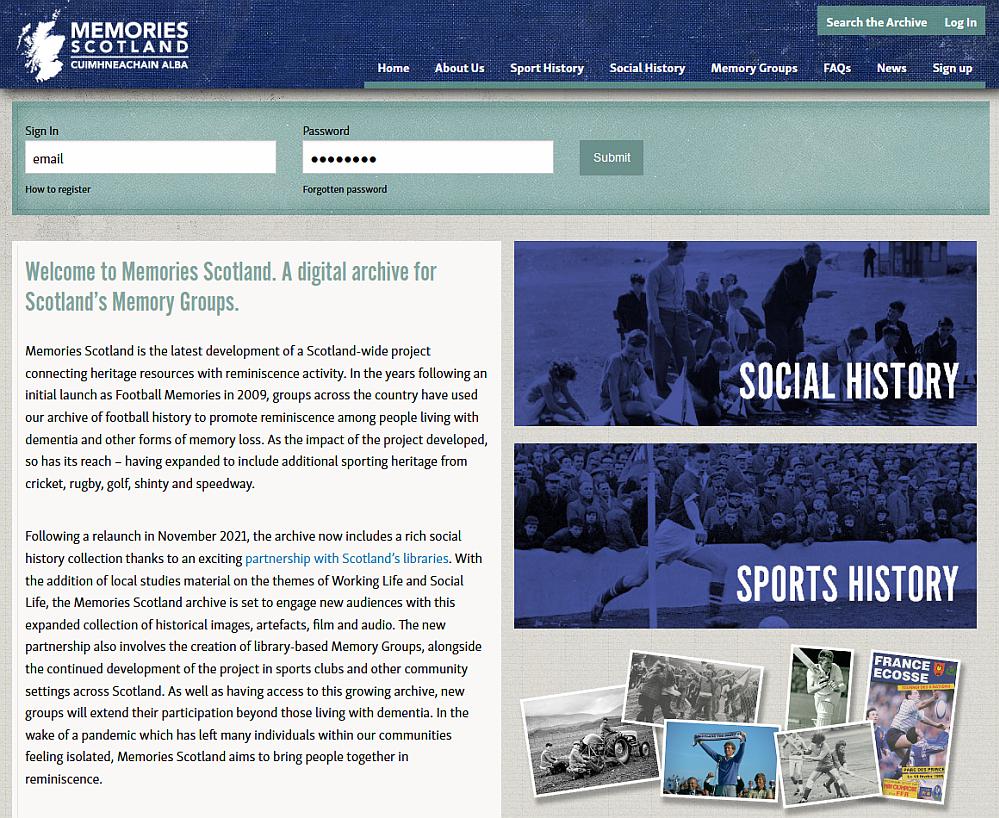 A digital archive for Scotland's Memory Groups. In partnership with web designers 6274, we developed the client software to archive the collections and the web software to manage the uploads and provide access to memory groups around the country. This is a valuable resource for groups which help people living with dementia.
Contact us by phone or leave a message using the form on this page.
16 McLaren Grove,
East Kilbride, G74 4SR
United Kingdom